Welcome to St.Bedes Anglo-Indian Hr. Sec. School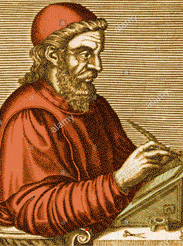 St.Bede's Stands for Loving Relationships, Integrity and Excellence.

Loving Relationship with God,Self,Neighbour and Nature is our goal

Intergrity is the Basic of Our Relationship

Excellence is a Joyful Endeavour
Headmaster's Message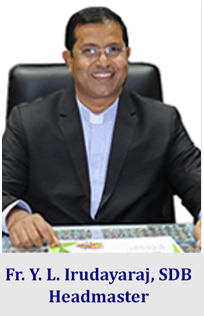 Dear Students and Parents, Greetings from St. Bede's Anglo Indian Higher Secondary School. St. Bede's has been a progressive and high achieving salesian school serving the society with distinction. When one looks back at the past years, there is a satisfying feeling to see clear evidence of stability and sustainability in academics, sports and games, culturals and in the administration of the school. We thank the Almighty for bringing together the right people at the right time each endowed with unique strengths and talents united by a common cause. We seek God's blessings and guidance in every step of our way in the years ahead.
Don Bosco's method of education is not a method of teaching a subject; rather it is a method of building a relationship between student and teacher which transforms and energizes the students to develop their potentialities – Physical, intellectual, emotional, spiritual and social. In todays' fast changing and high – tech world, the young are bombarded with information through the internet and Mass media. The "Expressive system" of education imparted with the spirit of Don Bosco, will continue to work wonders in the lives of the students, especially the needy and the poor. Let us be reminded of the words of Mother Theresa, "Like Jesus we belong to the world, living not for ourselves but for others. This joy of the Lord is our strength". Readmore
Birthday Celebrants
HARSHITH S - VI A

THARUN ANTONY C - VII D

MUHAMMAD FAISAL M S - VII A

VAISHNAV N D - IV C

GIRIDARSHAN M - IX D

KADIN JOHNSON A - IX B

ASIF IDREES A - IX A

PRAJUL R - XI D

KAMALESH V - IX D

KISHORE V - IX D
Best Students of the Week
Rector's Message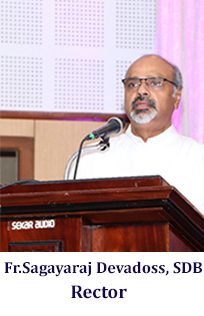 Dear students and friends, Life on this planet is the greatest gift of God and we are privileged to occupy the highest degree of creation as humans. We have spent a number of years seeing the various changes that impact our life physically, mentally and spiritually. At the wake of every New Year we take a resolution to gift the gift of life a whole new start. At the end of the year the big question arises. We seldom have answers to our progress.To begin with, do we even think of a resolution before we work on keeping it? Resolutions help individuals work on self improvement. It cements goals and keeps everyone aligned and aiming for the same target. A solid resolution is about process that is simple, achievable and measurable. Creating a process or system can help in going all the way. In the end process will win. So my dear friends, the time to take decisions on the best prospects and make dreams come true is possible.
Latest Events & Happenings
Admission Process for 2024 - 2025